Is Home Equity Still An Integral Piece Of The Retirement Puzzle
Is Home Equity Still an Integral Piece of the Retirement Puzzle
Home-ownership has always been one of the best roads to a secure retirement. With the recent rebound in home values the Urban Institute conducted a study to determine how much usable equity older homeowners can plan for in retirement. They determined that ""Not only does a house meet the basic need of shelter, but it's an asset that typically can be used to build wealth as homeowners pay down their mortgages. In fact, many retirement security experts argue that the conventional three-legged stool of retirement resources—Social Security, pensions and savings—is incomplete because it ignores the home."
Per the study, homeowners 65 or older, could have used their home's equity to grow their retirement income by over 50 percent, up to $60,000, based on pre-recession home values by borrowing on a home equity line of credit or selling their home at a profit, or getting a second mortgage or cash-out refinance loan. The same strategies would yield retirement income gains of up to 40 percent or a maximum of $49,000 by 2012.
The study suggests that these swings run parallel to the movement of the market and that equity patterns follow mortgage debt trends. In the period of 1998 to 2012, the average older homeowner's debt grew from $44,000 to $82,000. Additionally, the proportion of older homeowners with Loan-to -Value ratios at 80 percent or greater doubled in the same time.
Today older homeowners are experiencing more favorable conditions with an increased chance to unlock the wealth potential in their residences. The study suggests, "The majority of older adults, regardless of income, race and ethnicity, and education, own homes that they could use to help finance their retirement."
Source: Urban Institute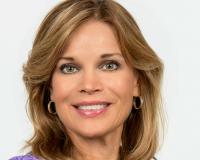 Author:
Fay Bamond
Phone:
239-273-4006
Dated:
November 18th 2016
Views:
447
About Fay: Fay Bamond, PA, Broker Associate, provides buyers and sellers in-depth local knowledge, technologica...