If Living On The Coast Is What Youre Looking For Now Is A Great Time
The sun, the surf and the sand. That's what many of us look for when we are vacationing and more and more of us think about those factors when we are looking at second homes or retirement properties.
The coastal markets are becoming increasingly popular and in a recent article by Lauren Phillips for Coastal Living, she points out the Hottest Coastal Markets today………………..
"Trulia recently published itslist of the 10 hottest real estate markets to watch in 2017,and-no surprise-several coastal markets made the list. Trulia based its ranking of the 100 largest metro areas across the country on five criteria: a high search interest, a decreasing rate of vacancy, high affordability, a high rate of job growth, and a high population of people happy with the outcome of the presidential election.
The "hottest" markets vary depending on who you talk to-Zillow's ranking of the hottest markets of the yearlooked very different. But if you're looking for coastal real estate in an affordable city that has few people moving out of it, this list of the hottest coastal markets of 2017 might offer some suggestions. If you're looking to capitalize on therecovering housing marketand purchase your dream coastal escape, consider these hot markets:
1. JACKSONVILLE, FLORIDA
Number one overall and number one on the coastal list, Jacksonville has a high rate of job growth and high interest from out-of-towners looking to move there. Best of all, it's more affordable than other, similar markets in the state.
2. CAPE CORAL-FORT MYERS, FLORIDA
Coming in at number two both overall and for coastal metro areas, the Cape Coral-Fort Myers area on Florida's Gulf Coast has the fourth-highest rate of job growth in the country and a falling vacancy rate as people flock to its sunny shores.
3. DELTONA-DAYTONA BEACH-ORMOND BEACH, FLORIDA
Number three for coastal areas and number three overall on Trulia's list, this area on Florida's Atlantic side has a rate of job growth to match the Cape Coral-Fort Myers area and a great ratio of people looking to move there vs. people looking to move away-not to mention its long, sunny days and high temperatures year-round.
4. TAMPA-ST. PETERSBURG-CLEARWATER, FLORIDA
The Tampa-St. Petersburg-Clearwater metro area is on the Tampa Bay, on Florida's Gulf side. It came in at five overall but is number four for coastal areas, with great job growth and affordability.
5. CHARLESTON-NORTH CHARLESTON, SOUTH CAROLINA
Charleston has been in the spotlight as a tourist hotspot so much lately that it's not surprising that it's also a great place to move. Ranked number seven overall and number five for coastal areas, this Lowcountry port city has a huge number of people looking to move there (while few are looking to move away), good affordability, and decent job growth-andan amazing culinary scene.
The next five coastal cities share the previous five's high interest, good affordability, and job growth. Read on for the next best coastal areas to live:"
6. NORTH PORT-SARASOTA-BRADENTON, FLORIDA
7. WEST PALM BEACH-BOCA RATON-DELRAY BEACH, FLORIDA
8. FORT LAUDERDALE-POMPANO BEACH-DEERFIELD BEACH, FLORIDA
9. NEW ORLEANS-METAIRIE, LOUISIANA
10. SAN DIEGO-CARLSBAD, CALIFORNIA
I'd love to discuss the Naples/Ft. Myers coastal market scene with you so give me a call at 239-273-4006 or email me Fay@move2naplesnow.com. Please access my website at movetonaplesnow.com where you can additional blog information, as well as learn about my VIP Buyer Program. Fay Mlinarich, PA., Premiere Plus Realty.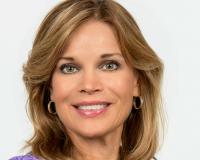 Author:
Fay Bamond
Phone:
239-273-4006
Dated:
March 31st 2017
Views:
872
About Fay: Fay Bamond, PA, Broker Associate, provides buyers and sellers in-depth local knowledge, technologica...