If Youre Thinking About Buying A Home As A Rental Property Here Are Some Stats
Are you thinking about buying a second property and using it as a part-time rental? Many of us would love to buy a property in a preferred location and look to offset some of the costs by renting it out for a portion of the year.
A recent article put out by Florida Realtors shared some interesting information regarding the best markets for returns on your investment……….."ATTOM Data Solutions hasreleased its Q1 2017 Single Family Rental (SFR) Market report, which ranks the best U.S. markets for buying single family rental properties in 2017.
The report analyzed single family rental returns in 375 U.S. counties each with a population of at least 100,000 and sufficient rental and home price data, along with more than 6,000 U.S. ZIP codes with a population of 2,500 more and sufficient rental and home price data. Rental data was from the U.S. Department of Housing and Urban Development (HUD) and home price data was from publicly recorded sales deed data collected and licensed by ATTOM Data Solutions.
The average annual gross rental yield (annualized gross rent income divided by median purchase price of single family homes) among the 375 counties was 9.0 percent for 2017, down from an average of 9.1 percent in 2016.
"While good returns on single family rentals are hard to come by in high-priced coastal markets and in some other housing hot spots such as Denver and parts of Dallas, Austin and Nashville, solid returns on single family rentals will continue to be available in many parts of the Southeast, Rust Belt and Midwest for investors purchasing in 2017," said Daren Blomquist, senior vice president at ATTOM Data Solutions.
"And single family rentals should continue to yield strong returns in many parts of the country going forward given the market undercurrents of low rent-ready housing inventory and low homeownership rates. Average fair market rents increased in 2017 in 86 percent of the markets we analyzed even while average wage growth outpaced rent growth in 67 percent of markets – a recipe for sustainable growth in the rental market."
Rental yields decrease in 57 percent of markets
Median sales prices for single family homes rose faster than average fair market rents in 213 of the 375 counties (57 percent), resulting in declining gross annual rental yields in the same percentage of counties.
Counties with the declining gross annual rental yields included Los Angeles County, California; Cook County, Illinois, in the Chicago metro area; Maricopa County, Arizona in the Phoenix metro area;Miami-Dade County, Florida; and Queens County, New York.
Methodology
For this report, ATTOM Data Solutions looked at all U.S. counties with a population of 100,000 or more and with sufficient home price and rental rate data. Rental returns were calculated using annual gross rental yields: the 2016 50thpercentile rent estimates for three-bedroom homes in each county from the U.S. Department of Housing and Urban Development (HUD), annualized, and divided by the median sales price of residential properties in each county.
ATTOM Data Solutions also incorporated weekly wage data from the Bureau of Labor Statistics and demographic data from the U.S. Census into the report. The millennial generation was defined as someone who was born between the years 1979 to 1993.
If you're interested in knowing the yield on rental properties in the Naples area, please call me at 239-273-4006 and we'll discuss the potential. You can also email me your questions at Fay@move2naplesnow.com. You can also view additional blogs by visiting my website at movetonaplesnow.com and also learn about my VIP Buyer Program. Fay Mlinarich, PA., Premiere Plus Realty.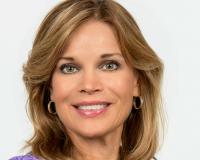 Author:
Fay Bamond
Phone:
239-273-4006
Dated:
March 28th 2017
Views:
606
About Fay: Fay Bamond, PA, Broker Associate, provides buyers and sellers in-depth local knowledge, technologica...