As Expected Fed Raises Interest Rate So What Does It Mean For Mortgages
With the economy continuing to strengthen and a recent jobs report showing more good news, the Federal Reserve confirmed what many had forecasted by raising the interest rate again.
While this news may not be welcomed by some, economists and analysts see this as a good sign of a more robust economy with a brighter outlook. A recent article in RISMedia outlined the following……….."The Federal Reserve voted on Wednesday to again raise the key interest rate one-quarter percentage point, the first of three hikes anticipated for 2017. The rate wasincreasedone-quarter percentage point just three months ago, in December 2016.
"In view of realized and expected labor market conditions and inflation, the [Federal Open Market] Committee decided to raise the target range for the federal funds rate to 3/4 to 1 percent," according to a statement by the Fed. "The stance of monetary policy remains accommodative, thereby supporting some further strengthening in labor market conditions and a sustained return to 2 percent inflation."
The probable decision, which followed encouraging employment figures in February, marks a turning point in policy. The Fed raised the rate only twice in the past decade; Wednesday's decision quickens the pace, signaling the potential for more aggressive action as the year unfolds.
Rising rates have been top of mind for members of the housing industry, who fear diminishing affordability—a concern, still, that could be overblown. A recent survey by Zillow Group Mortgagesrevealedthe majority of homebuyers would see their purchase plans through if rising rates resulted in a $100 increase to their mortgage payments. Many would continue with their plans even if their payment were to increase by $200.
Preliminary data from the Berkshire Hathaway HomeServices Homeowner Sentiment Survey echo those findings—though to an extent. Just 39 percent of those surveyed would feel anxious if mortgage rates rose, a 5 percent decline from the last survey; 81 percent of homebuyers, however, would feel concerned about the impact of rising rates on affordability.
According to Gary Keller, raising the key rate is necessary. At the Keller Williams Family Reunion conference last month, the company's co-founder and chairman offered perspective by tracing the historical trajectory of the rate."These are good times," Kellertoldattendees. "You may not feel like they're good times. These arereallygood times."
"With this increase well anticipated by most markets, Keller Williams does not expect any dramatic change in the current path of mortgage rates," confirmed Ruben Gonzalez, staff economist at Keller Williams. "While higher mortgage rates will likely have some downward impact on demand, housing remains very affordable by historic standards, and we anticipate another year of healthy home sales."
Mortgage rates are indirectly impacted by the movement of the key rate. The 30-year fixed mortgage ratejumpedto a year-high last week."
I'd be more than happy to discuss how this change may impact your upcoming Naples purchase when you call me at 239-273-4006. You may also direct any questions you may have to me via email at Fay@move2naplesnow.com. It would be great if you'd take the time to visit my website at movetonaplesnow.com where you can read blogs on additional topics as well as learn about my VIP Buyer Program. Fay Mlinarich, PA., Premiere Plus Realty.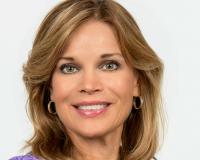 Author:
Fay Bamond
Phone:
239-273-4006
Dated:
March 20th 2017
Views:
118
About Fay: Fay Bamond, PA, Broker Associate, provides buyers and sellers in-depth local knowledge, technologica...