Adjustable Vs FixedRate Mortgages In Naples
While most homebuyer's have been taking advantage of historically low Fixed-Rate mortgages (currently at or below 4%), there is still reason to take pause and consider Adjustable Rate mortgages for some buyers. According to Freddie Mac, current 5/1 Adjustable Rate Mortgages(ARM's) can be found at 2.9%…..meaning that the mortgage rate is locked in at 2.9% for the first 5 years and adjustable upwards thereafter while potentially saving $10,000 in mortgage payments over the five year period based on a $300,000 note. Depending on your personal situation…...perhaps you are buying a starter home and are looking to upgrade within a five year period or you are in a profession where mobility is key and a move may be pending within that 5 year window, it may make sense to consider an Adjustable Rate Mortgage. Let me help you look at all of your options and take you through some "what if" scenarios so that you can make the best possible decision. To learn more about Naples Real Estate and my special Buy and Fly Travel Incentive Program call or email me at 239-273-4006 or Fay@Move2NaplesNow.com…or visit my website at fay.movetonaplesnow.com. Fay Mlinarich, PA., Premiere Plus Realty.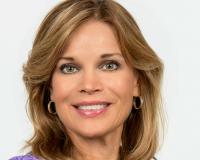 Author:
Fay Bamond
Phone:
239-273-4006
Dated:
October 30th 2014
Views:
292
About Fay: Fay Bamond, PA, Broker Associate, provides buyers and sellers in-depth local knowledge, technologica...