Apr 19 2015 7536 1Buying A NewBuild In Naples Real Estate Agents Are KEY
It's very exciting to entertain the prospect of buying a new construction home, however, there are many variables that one needs to consider and while some may have a "I'll go it alone" mindset, in reality a qualified Real Estate professional is your best bet. Items such as time to buy, features and financing are just a few of the issues potential buyers face when looking to purchase a "new-build".
Below are some factors pointed out recently by the Association of Florida Realtors, as well as Jeff Gould of Inman News.
First, clients should know that the best time to buy a new home is over the December holiday season, when builders tend to offer some great incentives because few people shop for homes. It's imperative, however, that Realtors accompany clients on their first trip to the builder's model; otherwise, they could lose the opportunity to represent the buyers.
Agents also should keep in mind that new-home buyers shop differently. In general, they're not emotionally attached to the property, and they make decisions based on the bottom line. That means a new home that's been sitting on the market for 45 days or more will probably be a better financial deal.
However, "better financial deal" doesn't always mean a lower price in the new home market. Builders generally prefer to pay closing costs or offer design center incentives rather than lower their prices.
When working with new home clients, agents should make sure that buyers get everything offered by the builder's agent offers in writing. They should also explain to buyers that some features in a model home are standard, but others are optional and would cost extra.
Agents can also help clients by researching the builder's reputation, visiting past buyers and reading online reviews. If the buyers want to consider the builder's recommended lender, agents should encourage them to shop around to find their best financing option.
Buyers could also consider purchasing the model home, which tends to sell for market value and have the showcased upgrades included – but if they do so, they won't get one of the usual perks of a new home: picking their own floor colorings, cabinets, appliances, fixtures or paint colors.
Let me help walk you through the process and avoid the potential pratfalls of going it alone when buying new construction. Call me at 239-273-4006 or email me at Fay@Move@NaplesNow.com. You can also visit my website and learn about my Special "Fly and Buy Travel Incentive Program and www.fay.movetonaplesnow.com. Fay Mlinarich., PA., Premiere Plus Realty.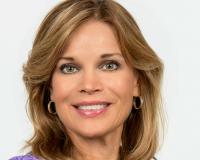 Author:
Fay Bamond
Phone:
239-273-4006
Dated:
April 19th 2015
Views:
315
About Fay: Fay Bamond, PA, Broker Associate, provides buyers and sellers in-depth local knowledge, technologica...