Apr 19 2015 7536 1Closing On Your Naples Home In August READ THIS
As you approach closing on your Naples property on or after August 1, 2015, there will be some mortgage disclosure changes required by the Consumer Financial Protection Bureau (CFPB), which will impact the flow of information required prior to closing.
According to Jonathan Corr, CEO of Ellie Mae, "your basically taking the workflow that everyone has been using for years and you're shifting it around….change can be painful, even when change is good". It will also require lenders to retrain employees and real estate partners according to Mr. Corr.
The Dodd-Frank Act directed CFPB to integrate and simplify the four different mortgage disclosures currently required under the Truth in Lending and Real Estate Settlement Procedures (RESPA) acts. Effective Aug. 1, borrowers will receive one document detailing terms and projected costs – the Loan Estimate – within three days of applying for a mortgage and another – the Closing Disclosure – just before signing off.
In general, the change has a big impact on lenders and title companies. It impacts Realtors too, but not as directly. The Closing Disclosure, for example, cannot be changed without resetting the three-day-before-closing rule.
In theory, the new rules make it easier for homebuyers to read and understand loan terms, but the lending industry views the switch as a huge undertaking. For example, closing statement preparation would require the lender, title company, real estate broker, insurance agent and anyone else involved in the transaction to come together much sooner so the consumer has it in time.
I will be happy to explain all of the new requirements to you in a way that makes the entire process seem seamless. Call me at 239-273-4006 or email me at Fay@Move2NaplesNow.com . You can also visit my website at www.fay.movetonaplesnow.com where you can also learn about my Special "Fly and Buy" Travel Incentive Program. Fay Mlinarich, PA., Premiere Plus Realty.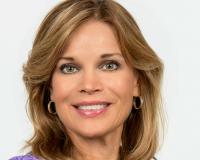 Author:
Fay Bamond
Phone:
239-273-4006
Dated:
April 19th 2015
Views:
335
About Fay: Fay Bamond, PA, Broker Associate, provides buyers and sellers in-depth local knowledge, technologica...