Dec 4 2015 7536 1FHA Financing For Condos Is Easier But Still No Without Pratfalls
Those of you who have entertained the idea of buying a Naples Condo and acquiring FHA Financing are all too well aware of the restrictions that have been in place for sometime. Efforts have been underway to simplify the process and remove unnecessary impediments. Recently, some changes were made and while the undertaking is still not seamless, at least some first steps have been taken.
Edward Golding, a top official at the Federal Housing Administration (FHA), announced at the recent National Association of Realtors®convention that the agency is simplifying certain condo certification procedures, easing restrictions on condo association insurance, and making a technical change to its requirements on non-occupant residency in projects.
Although Chris Polychron, former NAR president, considers the changes "a win and a tremendous first step in the right direction," others say the reforms don't address the main reasons why many condo associations aren't certified – and why many first-time and minority buyers have been unable to secure FHA financing on condos.
While the recent changes will enable more condo associations to qualify for FHA loans, helping buyers who wish to move in, other FHA rules could continue to impact buyers, according to real estate writer Kenneth Harney.
Harney lists the following ongoing problems with FHA condo loans:
Spot loans.In the past, lenders had the ability to sometimes offer an FHA loan to a single condo unit even if the building wasn't certified. Called spot loans, they helped some buyers. However, spot loans no longer exist. This won't be a problem if more condos seek FHA approval, but Harney thinks that the recent changes won't be enough to entice many to do so.
Transfer fee restrictions.If a condo association charges a "transfer fee" to buyers – generally a small amount that goes to capital expenses – FHA will not approve a buyer's loan. FHA considers transfer fees a "restriction on the free transferability of properties."
Still-rigid rules.FHA has specific guidelines on "budgets, reserves, lease approvals" and commercial space. If a condo association doesn't operate under those rules, many buyers won't get FHA mortgage approval.
Let me explain the benefits of the new guidelines and the challenges that may still lie ahead by calling me at 239-273-4006 or emailing me at fay@movetonaplesnow.com. You can also visit my website and learn about my VIP Buyers Program at fay.movetonaplesnow.com. Fay Mlinarich, PA., Premiere Plus Realty.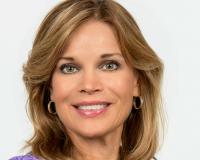 Author:
Fay Bamond
Phone:
239-273-4006
Dated:
December 4th 2015
Views:
1,136
About Fay: Fay Bamond, PA, Broker Associate, provides buyers and sellers in-depth local knowledge, technologica...