Dec 4 2015 7536 1Federal Reserve To Raise Interest Rates Sooner Rather Than Later
For some time now, interest rates have stayed at very low levels, making home
ownership a reality for many. While many prospective buyers have taken the approach of waiting, hoping that rates may go even lower, a recent announcement has signaled that will not be the case.
Federal Reserve Chair Janet Yellen signaled Wednesday the Fed is all but certain to raise interest rates this month for the first time in nearly a decade, saying that gains in the economy and labor market have met the central bank's goals.
Her comments at the Economic Club of Washington amount to the strongest sign the Fed has provided so far that it will take action at a Dec. 15-16 meeting.
Yet Yellen reiterated that it's the pace of subsequent rate increases that matters. And that may be even slower than Fed policymakers have suggested.
She previously stressed the central bank will bump up rates gently amid lingering obstacles to faster economic growth that are byproducts of the 2008 financial crisis and Great Recession. Its benchmark rate has been near zero since then, even as unemployment has fallen from 10 percent to 5 percent.
This time, Yellen was even more expansive, noting that the Fed's "neutral interest rate" – the level that would neither heat up nor cool down an economy that's at full employment – is "low by historical standards and is likely to rise only gradually over time."
Many economists believe the inflation-adjusted neutral rate, which traditionally has been about 4 percent, is now zero.
That means the Fed must move gradually or risk dousing a recovery that's still modest by some measures. Yellen cited several reasons why such a low rate won't overheat the economy or spur runaway inflation.
Credit remains tight, many households are still shaving debt after the mid-2000's credit bubble, and productivity and labor force growth have slowed, among other factors, she said. Higher interest rates would modestly raise borrowing costs for consumers and businesses across the economy – from mortgages to corporate bonds – while also nudging up bank savings rates that have been stuck near zero.
Fed policymakers' most recent forecasts indicate they expect to raise the benchmark rate by about a quarter of a percentage point every other meeting, or roughly a percentage point a year. That would be about half the pace of rate-hike cycles in 1994, 1999 and 2004.
Yellen hinted the Fed could be even more cautious. Asked Wednesday if the central bank intends to hoist rates every other meeting, she said policymakers have no plans "to proceed over time in such a mechanical, calendar-based way." Rather, she said, economic data will dictate the pace of the moves.
On the one hand, that echoes her recent mantra that the Fed is fastidiously data-dependent.
But Michael Gapen, chief U.S. economist of Barclays Capital, says Yellen also may be trying to avoid a repeat of the 2013 "taper tantrum," when Fed signals that it was poised to wind down its bond-buying stimulus caused yields on U.S. Treasury securities to spike.
And, he said, she may be signaling that rate increases could be even more gradual than anticipated. In a recent note to clients, Morgan Stanley said it expects the Fed to pull the trigger in December and then remain on hold until next June.
Another reason to boost rates slowly is that inflation remains persistently below the Fed's annual 2 percent target. Yellen said she expects price gains to accelerate as the effects of low oil prices and a strong dollar – which makes imports cheaper for U.S. consumers – dissipate in the next few years.
To truly understand the impact that a potential rate hike will have on the purchase of your new Naples property, please call me at 239-273-4006 and I will be happy to discuss the possible impacts. You can also email me at fay@movetonaplesnow.com , as well as visit my website where you can learn about my VIP Buyers Program at fay@movetonaplesnow.com. Fay Mlinarich, PA., Premiere Plus Realty.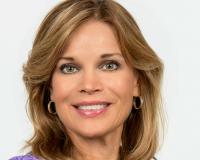 Author:
Fay Bamond
Phone:
239-273-4006
Dated:
December 4th 2015
Views:
251
About Fay: Fay Bamond, PA, Broker Associate, provides buyers and sellers in-depth local knowledge, technologica...