Empty Nesters Getting More LONG TERM CompanyEven In Naples
Many of us as parents had difficulty adjusting to the fact that our children were leaving home for college and then the reality of the real world and worked very hard acclimating to our new environment. Just as many Empty Nester's are finding their "new normal", they are being asked to adjust once again……………this time to the fact that their children are coming back to the fold, in higher numbers than ever. Despite the continued improvement in the job market and overall economic environment, millennials are moving back home……or not leaving at all at higher rates than ever before. According to Census Data, "the share of 25 to 34 year olds living in the family home reached a new peak in 2014, at 17.7% for males and 11.7% for females. A report late last year from the Federal Reserve Bank of New York states that the primary reason for so many offspring staying in the family nest is not a fledgling economy but rather rising student debt. Whether you find yourself in this position or you are just looking for a property in Naples, call me at (239)273-4006, email me at Fay@Move2NaplesNow.com or visit my website, where you can also learn about my Special Fly and Buy Travel Incentive Program at Fay.MoveToNaplesNow.com. Fay Mlinarich, PA., Premiere Plus Realty.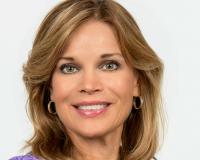 Author:
Fay Bamond
Phone:
239-273-4006
Dated:
February 12th 2015
Views:
412
About Fay: Fay Bamond, PA, Broker Associate, provides buyers and sellers in-depth local knowledge, technologica...