FHA Mortgage Insurance Price Cut Is Trumped
As a follow-on to a recent blog I posted on the advantages to primarily first-time buyers when it comes to the amount of a down payment necessary to buy a home, an Executive Order signed by President Trump has changed the complexion of FHA Mortgages and Private Mortgage Insurance………….Jonathan Smoke, Chief Economist for Realtor.com wrote an article outlining what changed and how it impacts potential buyers and I thought I'd share his thoughts…………..
"Aspiring first-time buyers in January got a new year's fake-outfrom the government.
On Jan. 9,Julian Castro, then secretary of Housing and Urban Development, announced a reduction in the annual mortgage insurance premium. The change, aimed at lower-income borrowers, would affect new loans insured by the Federal Housing Administration that closed by Jan. 27. Sweet!
For the typical FHA borrower, that would amount to just over $500 per year, or about 1% of the median household income.
But within two hours ofPresident Donald Trump's inauguration on Jan. 20, the White House announced that the 0.25 percentage point reduction was being suspended indefinitely. Psych!
To many, this mightseem like a subtle change—a quarter of a percentage point?!—but the impact is not minor to the typical FHA borrower. FHA loans are one of the few options that allow borrowers to put as little as 3.5% down on a home, although they do have to purchase mortgage insurance.
The National Association of Realtors® estimates that without the fee reduction, 30,000 to 40,000 potential borrowers will be shut out of the market.
You are far more likely to be one of those 40,000 if you are young; living in Rhode Island, Mississippi, New Jersey, Maryland, or Ohio; face challenges putting more than 5% down; and have a credit score below680.
If this sounds like you—if your lender has told you that the fee cutwascritical toyour ability to qualify—there are a few steps you can take to see if there is another path to homeownership.
First, see if you qualify for other loan programs that offer similar flexibility in underwriting to FHA. Two important options to explore areVA loans(available to active-duty military or veterans) andUSDA loans(available in rural areas and some small towns and suburban areas).
If you thought FHA was the only route to take if your primary challenge is a low down payment, think again. If you have a credit score above 680, and ideally above 700, you can likely qualify for a conforming mortgage with a low down payment option.
Exploredown payment assistance optionsand other ways to put more money down.A higher down payment could lower your rate enough to offset the higher-than-expected premium.
Waiting is also an option, but it has its costs. Realtors are hopeful that pending a review by the new HUD secretary,Ben Carson, a rate reduction could eventually be back on the table.
Waiting without exploring other options could result in buying and closing several months down the road when rates are likely to be at least 25 basis points higher and home prices are likely to be higher as well. In other words, waiting could cost you even more.
Find a lender who will help you explore all available options and work through the pros and cons of each. While January's FHA insurance premium gyrations may have psyched you out, homeownership could still be within your grasp."
Some of this may be understandably confusing and I will be happy to explain it all in detail if you give me a call at 239-273-4006 and will also be more than happy to put you in touch with our Preferred Lender. You may also email me at fay@move2naplesnow.com with any questions or concerns you may have. Please also take the time to visit my website at www.movetonaplesnow, where you can view information about me, available properties and can read more of my blogs. Fay Mlinarich, PA., Premiere Plus Realty.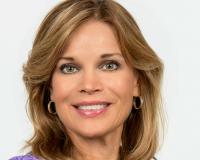 Author:
Fay Bamond
Phone:
239-273-4006
Dated:
February 9th 2017
Views:
65
About Fay: Fay Bamond, PA, Broker Associate, provides buyers and sellers in-depth local knowledge, technologica...