Feb 16 2016 7536 1ITS TAX TIME AGAIN SO HERE ARE SOME THOUGHTS ABOUT HOW HARVESTING MIGHT HELP YOU I
While ringing in a New Year often brings hope that brighter days are ahead and new experiences loom on the horizon, such as buying a new property in Naples, the reality also exists that it's the time of year most of us dread…………..INCOME TAX FILING.
None of us ever look forward to this time of year and many of us scamper to find ways out of paying more tax than necessary. We look to Financial advisors, tax accountants and other professional experts to help soften the blow to come. I thought I'd share some information about a concept called TAX LOSS HARVESTING from an article written by Jim Cantrell, a Certified Financial Planner, which was recently published by Berkshire-Hathaway Home Services.
Tax-loss harvesting may be an opportunity to reduce your taxable income, softening the blow of a down market.

The Long and Short of It

In short, a tax-loss harvest occurs when we sell poorly performing positions in taxable accounts and use the losses to offset taxes on any capital gains.In addition, up to$3,000of losses, in excess of investment profits, can be deducted against ordinary income, increasing your portfolio's tax efficiency. his is another reason that having a balanced and diversified portfolio is beneficial, as it increases the potential for tax-loss harvesting.

For example, if you make an investment of$100,000in a taxable asset, and it falls to$90,000, you could sell it and "harvest" the$10,000loss by claiming it against other taxable gains.In some Cases, you may be able to claim the loss against up to$3,000of ordinary income. Suppose you have gains of$5,000from another asset, those gains would be offset by$5,000of your$10,000loss.You can then use$3,000of your loss to reduce your ordinary income.The remaining$2,000may be carried forward to the next tax year. Of course, as with anything involving tax law, it isn't always that straightforward.

It's a Wash

I'm sure you've heard the colloquialism "it's a wash;" it definitely applies to loss harvesting, in the form of the "wash sale rule." The wash sale rule is the Internal Revenue Service's way of dissuading you from selling assets for the sake of the tax write-off, so there are several things to keep in mind to make sure you're not violating this rule and negating your potential tax benefits.
You cannot, within 30 days before or after the sale, make a "substantially identical" asset purchase. This will prevent you from claiming the loss on your taxes.

The rule applies to multiple accounts held by a taxpayer, as well as his or her spouse, including IRA's and Roth IRA's.
Not for Everyone

However, there are some instances that may make tax-loss harvesting less than ideal.
It may not benefit clients who are eligible for the 0-percent capital gains tax rates.

Realizing tax losses lowers tax basis, which makes harvesting harder to do the longer the portfolio grows and may potentially present other tax-planning challenges in the future, especially if you are in a higher tax bracket.
Like so many investment strategies, tax-loss harvesting might not be the perfect strategy for every investor, but its potential benefits warrant a discussion with your Certified Financial Planning professional. If not this year, maybe next—like a farmer planning a crop rotation during the winter months, there's never a bad time to think about your asset allocation and start planning ahead. The market, like the weather, can be unpredictable, but as a personal financial advisor, I always like to be thinking ahead and looking for innovative ways to put my clients' wealth to work for them. It may be the first quarter now, but the fourth quarter, like harvest time, will be on the horizon before you know it.
Let's sit down and talk about the advantages a concept like Tax Loss Harvesting might provide you and if necessary, I can put you in touch with a nearby professional. Call me at 239-273-4006 or email me at fay@movetonaplesnow.com. You can also visit my website at www.movetonaplesnow.com and learn about my VIP Buyer Program. Fay Mlinarich, PA., Premiere Plus Realty.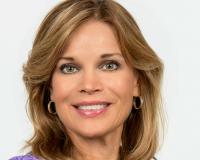 Author:
Fay Bamond
Phone:
239-273-4006
Dated:
February 16th 2016
Views:
252
About Fay: Fay Bamond, PA, Broker Associate, provides buyers and sellers in-depth local knowledge, technologica...