Feb 17 2016 7536 1REVERSE MORTGAGES MAY BE RIGHT FOR SOME NAPLES BUYERS
Many of us have seen various commercials concerning REVERSE MORTGAGES and the benefits to Seniors over age 62 who are looking to refinance their existing homes. What many folks don't know is that REVERSE MORTGAGES can also be used to purchase your Naples retirement home.
In a February 8, 2016 Huffington Post article, written by Michael Lazar of NowItCounts.com, he writes …….Few older Americans plan to use a reverse mortgage to buy a home, according to a recent survey conducted by the National Association of Home Builders – just 3 percent of older respondents compared to 48 percent who said they would use a conventional home loan.
The nominal interest in reverse mortgages could be due to the fact that the loans are not typically used to buy a home. But in the right situation, they can make sense, writes Michael Lazar of NowItCounts.com.
At least 50 percent in the form of a downpayment would be needed in a purchase with a reverse mortgage, but the borrower does not need to qualify financially for the remaining portion. Reverse mortgages are especially beneficial for borrowers with extra cash on hand, such as low-income retirees who had equity built up in a previous home.
The loans "would get rid of your monthly payment and preserve a nice nest egg in equity that you could pass on to your heirs," according to Lazar.
If you find the prospect of using a REVERSE MORTGAGE to purchase your Naples property of interest, call me at 239-273-4006 or email me at fay@movetonaplesnow.com. You can also visit my website……www.movetonaplesnow.com and also learn about my VIP Buyer Program. Fay Mlinarich, PA., Premiere Plus Realty.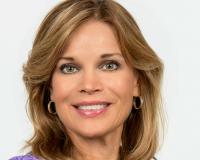 Author:
Fay Bamond
Phone:
239-273-4006
Dated:
February 17th 2016
Views:
542
About Fay: Fay Bamond, PA, Broker Associate, provides buyers and sellers in-depth local knowledge, technologica...