Florida Housing Market Showing Momentum Which Positively Impacts Naples
Florida's housing market reported more closed sales, higher median prices, increased pending sales and more new listings in February, according to the latest housing data released by Florida Realtors®. Closed sales of single-family homes statewide totaled 18,701 last month, up 19 percent over February 2014.
"Florida's housing market continues to show positive momentum," says 2015 Florida Realtors President Andrew Barbar, a broker with Keller Williams Realty Services in Boca Raton. "Realtors across the state are reporting increased interest from both buyers and sellers – and with interest rates expected to rise in the next few months, now is certainly the time to take action.
"On the buyer front, new pending sales for existing single family homes in February increased 14.7 percent year-over-year; pending sales for townhouse-condo units increased 7.5 percent," says Barbar. "On the sellers' side, new listings for single-family homes rose 5.5 percent year-over-year, while new townhouse-condo listings rose 3.1 percent." Barbar noted that February marked the 39th consecutive month that statewide median sales prices for both single-family homes and townhouse-condo properties rose year-over-year.
The statewide median sales price for single-family existing homes last month was $179,995, up 9.1 percent from the previous year, according to data from Florida Realtors Industry Data and Analysis department in partnership with local Realtor boards/associations. The statewide median price for townhouse-condo properties in February was $143,000, up 8.3 percent over the year-ago figure. The median is the midpoint; half the homes sold for more, half for less.
According to the National Association of Realtors®(NAR), the national median sales price for existing single-family homes in January 2015 was $199,800, up 6.3 percent from the previous year the national median existing condo price was $198,300.In California, the statewide median sales price for single-family existing homes in January was $426,790; in Massachusetts, it was $330,000; in New York, it was $240,000; and in Maryland, it was $232,348.
Looking at Florida's townhouse-condo market, statewide closed sales totaled 8,260 last month, up 7.4 percent compared to February 2014. The closed sales data reflected fewer short sales in February: Short sales for townhouse-condo properties declined 47.5 percent while short sales for single-family homes dropped 30.5 percent. Closed sales typically occur 30 to 90 days after sales contracts are written.
"The Florida housing market continues to progress," says Florida Realtors Chief Economist Dr. John Tuccillo. "As we have seen for nearly a year, all the metrics are moving in the right direction. It is difficult to pinpoint any one reason for this – and the reasons differ for different parts of the state. However, in an environment of low interest rates, the robust growth of employment in both the U.S. as a whole and specifically in Florida has made homeownership more accessible to Florida's households.
"Even though it appears the Federal Reserve will raise interest rates around midyear," Tuccillo continues, "the growth in Florida's real estate market will most likely continue at the current or a slightly slower pace." Inventory was at a 5.3-months' supply in February for single-family homes and at a 6.2-months' supply for townhouse-condo properties, according to Florida Realtors.
According to Freddie Mac, the interest rate for a 30-year fixed-rate mortgage averaged 3.71 percent in February 2015, down from the 4.30 percent average recorded during the same month a year earlier.
To better understand the impact of these factors on your Naples search and purchase, contact me at 239-273-4006 or email me at Fay@MoveToNaplesNow.com. You can also visit my website at Fay.move2naplesnow.com where you can learn about my Special Fly and Buy Travel Incentive Program. Fay Mlinarich, PA., Premiere Plus Realty.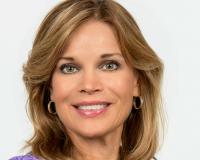 Author:
Fay Bamond
Phone:
239-273-4006
Dated:
March 31st 2015
Views:
363
About Fay: Fay Bamond, PA, Broker Associate, provides buyers and sellers in-depth local knowledge, technologica...