Get A Good Deal But The Days Of Getting A Steal Have Passed In Naples
We all want to get the best deal possible when buying our Naples home, however, with the resurgence of the economy and the Real Estate market, the era of low-balling and negotiating the "deal of the century", have gone by the wayside.
I came across a great article written by Steve Evans, who writes extensively for MoneyGeek.com, with some great tips for home buying that I thought I'd pass along…………."
Tips to put homebuyers in a better negotiating position
1. Understand how to read the market
2017 is likely to remain a seller's market in most areas, but experts predict that buyers will have more choices in 2018 or 2019. Clients should understand this to help set their expectations, says Brad L'Engle, a real estate attorney and loan originator with the L'Engle team at Guild Mortgage in Folsom, California. If demand is hot and properties are scarce, he says, urge buyers who want to play hardball to think twice, or they may find their potential seller looking elsewhere.
2. Be realistic about price
In a seller's market, one of the toughest dilemmas an agent will face is finding a way to tell buyers that a house is beyond their means, especially when the buyer has already fallen in love with it.
"I had one buyer who wanted to see a house that had come on the market at $385,000, even though the highest price she had been planning to bid was $375,000," says Becky Lund, a real estate pro leading Team Lund at Lyon Real Estate in Fair Oaks, California. "The house was completely updated with great views, just amazing, and I could see right away that it was going to get multiple offers."
However, against Lund's advice, the buyer was so excited that she decided to pull money out of her 401(k) to bump her bid up to $394,000. In the end, the house ended up selling for $415,000.
"What I tell buyers is that if there's an incredible house and you're already at the top price you can handle, you'll almost certainly be outbid," says Lund. "And you can save a lot of time and emotion and frustration if you just move on."
3. Don't put in unworkable "lowball" offers
The housing market has heated up in many parts of the country, so agents should gently discourage buyers who want to get tough with the sellers.
"We're not in a market anymore where you can lowball somebody $20,000 below the list price," L'Engle says. "I tell clients to look at the listing and selling prices in a given area to help determine what's reasonable. If you're a buyer, don't lose your bid on a house to save $5,000."
Lund agrees: "If you've found your dream house, do you really want to let it go for a $5,000 difference? Help your buyers think through doing something they'll regret."
4. Do your homework
L'Engle advises buyers to check the MLS to find out how long the house has been listed. If it's been on the market longer than the average amount of time for your area, the seller may be ready to bargain. Any problems with the house? Disclosing this information is required by law.
5. Get pre-approved for a mortgage
Getting pre-approval on a mortgage means buyers will know their price range and have a better chance at a smooth closing.
"Any agent with experience and talent would not work with a borrower who has not been pre-approved by a lender, and preferably a lender the agent has worked with before," L'Engle says. "Otherwise, your deals are going to fall apart more often than not."
Working with the sellers and understanding the current marketplace are areas that I concentrate on and will be happy to share with you, so give me a call at 239-273-4406 or email me at fay@move2naplesnow.com. Please also visit my website at movetonaplesnow.com where you can view available properties and learn about my VIP Buyer Program. Fay Mlinarich, PA., Premiere Plus Realty.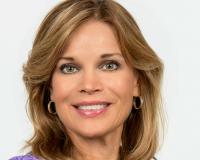 Author:
Fay Bamond
Phone:
239-273-4006
Dated:
February 7th 2017
Views:
38
About Fay: Fay Bamond, PA, Broker Associate, provides buyers and sellers in-depth local knowledge, technologica...