Home Affordability At 8Year Low But Looking Favorable
The National Association of Home Builders (NAHB) recently published information outlining the many factors such as rising interest rates, excessive regulations and home value appreciation which are contributing to overall negative home affordability. The article also contains a ranking of a number of cities in Florida and I'd like to share the gist of the article with all of you…………
"The U.S. has a shortage of buildable lots and skilled labor, excessive regulations, rising mortgage interest rates and high home price appreciation – and those negative factors pushed housing affordability to its lowest point in eight years (3Q 2008) in the fourth quarter of 2016, according to the National Association of Home Builders (NAHB)/Wells Fargo Housing Opportunity Index (HOI).
"Though builders remain confident that housing markets across the nation will continue to show gradual improvement in the year ahead, they remain concerned that regulatory constraints, and lot and labor supply issues are preventing a more robust recovery," says NAHB Chairman Granger MacDonald. "The rising costs of construction as it relates to land and labor are putting upward pressure on home prices."
However, NAHB says a new home is still affordable for many buyers.
"Affordability remains positive nationwide even as demand is outstripping supply in many markets," says NAHB Chief Economist Robert Dietz. "Though mortgage rates are rising, incomes should rise faster as well, helping to keep home prices affordable."
In all, 59.9 percent of new and existing homes sold between the beginning of October and end of December were affordable to families earning the U.S. median income of $65,700. This is down from the 61.4 percent of homes sold that were affordable to median-income earners in the third quarter.
The national median home price increased from $247,000 in the third quarter to $250,000 in the fourth quarter. Over the same period, average mortgage rates edged higher from 3.76 percent to 3.84 percent.
NAHB identified Youngstown-Warren-Boardman, Ohio-Pa., as the nation's most affordable major housing market, where 90.4 percent of all new and existing homes sold in the fourth quarter were affordable to families earning the area's median income of $53,900. Fairbanks, Alaska, was again rated the nation's most affordable smaller market, with 95.1 percent of homes affordable to families earning the median income of $93,800.
For the 17th consecutive quarter, San Francisco-Redwood City-South San Francisco, Calif., was the nation's least affordable major housing market – only 7.8 percent of homes sold in the fourth quarter were affordable to families earning the area's median income of $104,700. Other major metros at the bottom of the affordability chart were also in California.
Florida cities ranked between the 46thmost affordable city in the U.S. (Homosassa Springs) to the 201stmost affordable city (Miami-Miami Beach-Kendall). Fourteen other U.S. cities are still less affordable than Miami.
Florida affordability by rank out of 215 U.S. cities
46. Homosassa Springs: 82.5% of median income families can afford a median priced home
55. Ocala: 81.4%
64. Tallahassee: 80%
72. Gainesville: 79.2%
77. Lakeland-Winter Haven: 78.7%
85. Pensacola-Ferry Pass-Brent: 78%
110. Crestview-Fort Walton Beach-Destin: 71.4%
112. Palm Bay-Melbourne-Titusville: 70.8%
121. Tampa-St. Petersburg-Clearwater: 69.1%
122. Deltona-Daytona Beach-Ormond Beach: 79.8%
124. Port St. Lucie: 68%
125. Punt Gorda: 67.6%
138. Orlando-Kissimmee-Sanford: 63.1%
139. Sebastian-Vero Beach: 62.6%
144. The Villages: 61.6%
149. North Port-Sarasota-Bradenton: 60.4%
150. Cape Coral-Fort Myers: 60.2%
159. Fort Lauderdale-Pompano Beach-Deerfield Beach: 58.2%
160. West Palm Beach-Boca Raton-Delray Beach: 58%
181. Naples-Immokalee-Marco Island: 47.3%
182. Jacksonville: 47%
201. Miami-Miami Beach-Kendall: 33.2%
I'd love to have the opportunity to speak with you about this information as well as other information I have which is pertinent to property in the Greater Naples area, so please give me a call at 239-273-4006. You can also correspond with me via email at Fay @move2naplesnow.com. I'd like for you to also visit my website at movetonaplesnow.com to read blogs on other topics and learn about my VIP Buyer Program.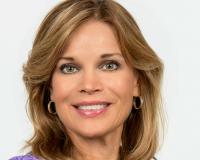 Author:
Fay Bamond
Phone:
239-273-4006
Dated:
February 27th 2017
Views:
84
About Fay: Fay Bamond, PA, Broker Associate, provides buyers and sellers in-depth local knowledge, technologica...