If Property Taxes Are A Barometer For Your Home Purchase Here Is Where Florida Sits
There are many considerations that into play as we approach purchasing our next home. Overall Purchase Price, State Income Tax and Property Taxes are probably the most important. Recently, Florida Realtors published an article outlining where Florida stacks up with the other states in terms of Property Taxes, State Income Tax and Vehicle Property Tax………………here are excerpts from the article……………..
"The average American household spends $2,149 on real estate property taxes each year, plus another $402 for residents of the 27 states with vehicle property taxes. With such high costs, it's no surprise that about $11.8 billion in property taxes go unpaid each year, according to the National Tax Lien Association.
To determine who pays the most relative to their state, WalletHub, a personal-finance website created a2017 Property Taxes by Statereport.
Overall, Florida ranks near the middle for property taxes – No. 27 out of 50 states – even though it's one of only a handful of states without a personal income tax. In addition, WalletHub looked at vehicle property taxes paid each year, and Florida is one of the 24 states that don't charge any vehicle tax.
Real-estate property tax rank: No. 27
Vehicle property tax rank: No. 1
Real estate tax on median state home value: $1,686
Real estate tax on median U.S. home value: $1,894
Vehicle property tax on best-selling car: $0.00
I would be more than happy to dive deeper into the entire tax situation relating to your Naples purchase when you call me at 239-273-4006 or you can forward me your questions at Fay@move2naplesnow.com. Learn about my VIP Buyer Program by visiting my website at movetonaplesnow.com, where you can also access more of my blogs. Fay Mlinarich, PA., Premiere Plus Realty.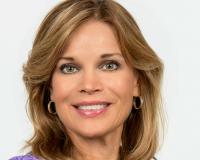 Author:
Fay Bamond
Phone:
239-273-4006
Dated:
March 3rd 2017
Views:
79
About Fay: Fay Bamond, PA, Broker Associate, provides buyers and sellers in-depth local knowledge, technologica...