It Is Good To Be A Seller In Naples FL
It's Good To Be A Seller In Naples And Elsewhere As Profits Hit 10 Year "High Mark"
Despite the looming uncertainty of what impact the recent election will have on the economy, the fact that we are in a much better position than we were 10 years ago is somewhat of a comfort……………when comfort seemed to be an elusive goal in 2007. Part and parcel of that comfort is the fact that the Real Estate market has rebounded, fewer mortgages are under water and Profits from home sales are the Highest since 2007.
It's a good time to be a seller as recently stated in a Berkshire Hathaway Homes Services article recently outlined……….."Home sellers in 2016 saw the highest profits since 2007, averaging a 21 percent gain, or $38,206, according to ATTOM Data Solutions' Year-End 2016 U.S. Home Sales Report. Sellers in San Jose and San Francisco, Calif. saw the highest gain, at 69 percent, as well as those in Santa Rosa, Calif., at 52 percent, Los Angeles, Calif., at 49 percent, and Seattle, Wash., at 48 percent.
Forty-four percent of housing markets reached all-time price peaks in 2016, according to the report, including Dallas-Fort Worth, Texas ($230,571), Houston, Texas ($214,795) and Atlanta, Ga. ($181,000). The median home price in 2016 was $218,175, a 6.8 percent increase from 2015 and a 45 percent increase from the 2011 low. The highest median home prices were in New York County ($1.4 million), San Francisco County ($1.175 million) and San Mateo County ($1.075 million).
The share of distressed sales—bank-owned (REO) sales, foreclosure auction sales ("sheriff's" or "trustee's") and short sales—in 2016 tumbled to 16.2 percent from 18.8 percent in 2015, a nine-year low. Atlantic City, N.J. saw the most distressed sales at 43.8 percent, followed by Hagerstown-Martinsburg, Md.-W.Va. at 33.2 percent and Rockford, Ill. at 29.2 percent. More foreclosure auctions were sold to third-party buyers in 2016, comprising 28.5 percent of all completed auctions.
"The housing market hit several important milestones in 2016, with distressed sales at a nine-year low and home prices at a 10-year high, just barely below the pre-recession peak in 2006," says Daren Blomquist, senior vice president at ATTOM Data Solutions. "This was all good news for home sellers, who realized their biggest average profits since purchase nationwide in 2016. Even distressed property sellers are benefitting from this hot seller's market, with a record-high share of homes at foreclosure auction being purchased by third-party buyers, rather than reverting back to the foreclosing bank.""
I'm ready to help you prepare your home for sale and market your property to maximize your profit, so reach out to me at 239-273-4006 and we'll begin the process. You can also contact me via email at fay@move2naplesnow.com , as well as visiting my website atmovetonaplesnow.com where you can learn more about me and my customer comments, in addition to learning about my VIP Buyer Program.
Fay Mlinarich, PA - Premiere Plus Realty 239-273-4006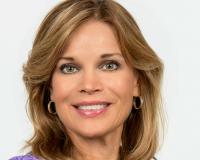 Author:
Fay Bamond
Phone:
239-273-4006
Dated:
February 10th 2017
Views:
37
About Fay: Fay Bamond, PA, Broker Associate, provides buyers and sellers in-depth local knowledge, technologica...