Jan 3 2017 7536 1Before Settling Into Your New Naples Home You Need To Consider Doing These Things
Your property search is finally done. You've signed all of the necessary paperwork and you're getting ready for the closing. All of your diligence has paid off and you can see the light at the end of the tunnel. At last, you're finished…………….or are you?
While the family is all excited about their new home and is all set to pack the boxes and move-in, there are still some things that need to be looked at in order to insure that all of your best interests are taken into account and planned for.
Here are some great tips, compliments of RIS Media's Housecall……………
Committing to a Final Walk Through
As eager as you may be to finally move in after weeks of paperwork and waiting, completing afinal walk-throughwith your REALTOR® and/or inspectors is beneficial. This is the time to make sure all of the requested updates and repairs have been corrected prior to signing the final binding paperwork. Have your inspector ready to make any last minute notes or perform any additional tests to confirm the state of the home. Investing just a few minutes in this process can save you thousands in expensive repairs later on.
Make Sure You Have Adequate Homeowner's Insurance
Prior to closing on your new home, it is often required to provide proof of homeowner's insurance. As a new homeowner, it is your responsibility to do your due diligence in researching insurance companies and selecting the best fit for our needs. Be sure to consider different coverage and research terms, such as "replacement cost," "actual cash value," and "depreciation" to help you better understand what you are paying for.Examine your policy thoroughly, select appropriate deductibles, and make changes as necessary.
Consider Different Contracts
While homeowner's insurance covers many catastrophic events, what happens if your furnace goes out or you have a power surge off-premises that kills your refrigerator? This type of coverage steps in at times like these to help cover losses that are not otherwise covered by homeowner's insurance.A home warrantycan be a lifesaver when it comes to issues that are not detected at the time of purchase or during the walk-through. Home warranties are often serviced by different entities than insurance providers, so homeowners may be out the cost of two policies. However, many think that being safe rather than sorry is worth the cost.
Complete Renovations Prior to Moving in
Do you really despise that carpet in the family room? Would you prefer to paint the walls in the bedroom? If so, it is best to complete anyrenovations or household changesprior to moving in. It becomes much more difficult to make these changes when there are people, furniture and belongings in the way. Deciding on what changes you wish to make and establishing a timeline for completing these changes prior to moving in allows your family to plan accordingly.
Switch the Utilities to Your Name
If your new home had previous residents, it would be beneficial to consider changing the utilities over into your name immediately. Some utility companies require a security deposit that will be refunded later after making payments on time. Other companies charge additional fees if services are turned off by the previous owners and then must be turned back on.
Change Your Mailing Address
One of the most simple, yet overlooked tasks in new home ownership is the process of contacting the post office to have all mail forwarded to your new address. It can take four to six weeks to getthis process fully instated.You can also set up online payments for essential bills or contact companies directly to make sure no important paperwork is overlooked during the transition.
Moving into a new home can be very hectic and exciting at the same time. By making a checklist of items to complete prior to settling into your new home you can rest easy in knowing that you are prepared for this new journey.
I will be happy to go over all of these issues and many more, so reach out and give me a call at 239-273-4006 or email me at fay@move2naplesnow.com. Also, please take the time to visit my website at movetonaplesnow.com and learn about my Buyers VIP Program. Fay Mlinarich, PA., Premium Plus Realty.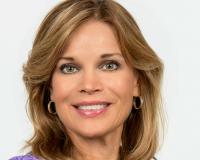 Author:
Fay Bamond
Phone:
239-273-4006
Dated:
January 3rd 2017
Views:
179
About Fay: Fay Bamond, PA, Broker Associate, provides buyers and sellers in-depth local knowledge, technologica...