Jan 31 2016 7536 1DONT LET YOUR NAPLES PROPERTY CAUSE HEARTACHE ONCE YOU ARE GONE
Many folks look towards Naples being their retirement destination so that they can enjoy the fruits of their labor after many years in the workforce. Unfortunately, part of our retirement planning process also includes estate planning……………..one of those inevitable facts of life, necessary for us to insure that all we have worked for is left to those we hold close to our hearts.
Regrettably , family dynamics are such that not all members of families remain the best of friends as they grow, form families of their own and work their way through life. In order to avoid potential friction among heirs to your estate once you are gone, here is an excerpt from an article by Gary M. Singer, a Florida Attorney and board-certified expert in Real Estate Law…..
Question: I want to make sure that my home goes to my two children when I pass away. I am a little concerned because my kids don't always get along and one lives out of the area. I don't want this to cause more of a problem for them. What should I do? – Blake
Answer: In a previous column, I advised that a life estate deed was an inexpensive way to leave your property to your heirs. In this arrangement, you will own the property until you die, and then it transfers to your chosen heirs without having to take any action or go through probate.
As convenient as this is, I have seen this kind of thing lead to broken relationships. If your kids don't get along now, adding money and real estate responsibilities to the mix will make things even worse.
A much better solution for you would be to transfer the property into a living trust. Each child would have the option to buy the other out at market value. If neither wanted the home, or if they didn't agree on terms, the trust would direct that the property be sold and the proceeds split. It also should contain a procedure for a third party to step in if the kids don't cooperate through the sales process. By setting up your trust this way, you will save both children a lot of grief.
As you prepare for your Naples purchase and planning for your future, let me assist you in obtaining the sound guidance you need to make sure that you will be able to enjoy your piece of paradise to the fullest. Call me at 239-273-4006 or email me at fay@movetonaplesnow.com. You can also learn about my VIP Buyer Program by visiting my website at www.movetonaplesnow.com. Fay Mlinarich, PA., Premiere Plus Realty.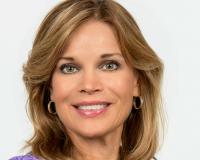 Author:
Fay Bamond
Phone:
239-273-4006
Dated:
January 31st 2016
Views:
427
About Fay: Fay Bamond, PA, Broker Associate, provides buyers and sellers in-depth local knowledge, technologica...