Jun 22 2016 7536 1BEWARE OF REAL ESTATE SCAMSMONITOR YOUR EMAIL CLOSELY
Living in the digital age provides all of us with numerous benefits and access to various applications like driving directions, online shopping and making dinner reservations. While there are certainly many positive aspects of the available technology, there also are risks associated with such utilities and from time to time, the Real Estate Industry is targeted by scammers.
Utah's Department of Commerce released a statement on behalf of the Utah Division of Real Estate cautioning the public and realty professionals that hackers are targeting homebuyers. It goes back to last fall when the National Association of Realtors warned its members of the resurgence of a 2012 e-mail scam preying on buyers nearing a closed deal.
"All parties in a real estate transaction should be wary of email communication especially if last minute changes are requested," says Jonathan Stewart, head of Utah's real estate division, in a statement. "If criminals have access to your e-mail account, they can make anything sound legitimate."
To protect against the scam, the state's Department of Commerce provided several tips for real estate agents:
Inform clients from day one about your e-mail and communication practices, and alert them to the possibility of fraudulent activity.
Before wiring any funds, the wirer should contact the intended recipient via a verified telephone number and confirm that the wiring information is accurate.
Use encrypted e-mail if a situation arises in which the client has no choice but to send information about a transaction via e-mail.
Clean out your e-mail account on a regular basis. Over time, multiple e-mails can establish business practice patterns that hackers can use against you.
Encourage clients to change usernames and passwords regularly.
Use the most up-to-date firewall and anti-virus technologies in your realty business.
I will be happy to discuss ways to avoid falling prey to parties who engage in this type of malicious behavior and any other real estate related activities. I can be reached at 239-273-4006 and you can also visit my website at movetonaplesnow.com and learn about my VIP Buyers Program, as well as emailing me at fay@movetonaplesnow.com. Fay Mlinarich, PA, Premiere Plus Realty.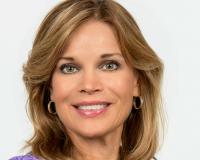 Author:
Fay Bamond
Phone:
239-273-4006
Dated:
June 22nd 2016
Views:
1,521
About Fay: Fay Bamond, PA, Broker Associate, provides buyers and sellers in-depth local knowledge, technologica...