Jun 30 2015 7536 1Flas Housing Market Prices Up Inventory Tighter In Naples
Tightening inventory continued to impact Florida's housing market in May, according to the latest housing data released by Florida Realtors®. Realtors across the state reported rising median prices and fewer days on market for both existing single-family homes and for townhouse-condo properties. Closed sales of existing single-family homes statewide totaled24,789 last month, up 7.7 percent over May 2014.
"The refrain we're hearing from Realtors in many markets is there's not enough for-sale inventory to meet the demand from buyers, "said 2015 Florida Realtors President Andrew Barbar, a broker with Keller Williams Realty Services in Boca Raton. "That's putting upward pressure on prices and also leading to properties selling at a quicker pace. Single-family existing homes in May spent a median of 49 days on the market, down 9.3 percent from a year ago; median days on market for townhouse-condo properties was 52,down 5.5 percent from May 2014.
"Sellers currently have a great opportunity in Florida's housing market: Sellers of single-family homes are seeing 94 percent of their asking price at the closing table and townhouse-condo sellers are receiving nearly 93 percent of their asking price."
In May, statewide median sales prices for both single-family homes and townhouse-condo properties rose year-over-year for the 42nd month ina row, Barbar noted.
The statewide median sales price for single-family existing homes last month was $200,000, up 11.1 percent from the previous year,according to data from Florida Realtors Industry Data and Analysis department in partnership with local Realtor boards/associations. The statewide median price for townhouse-condo properties in May was $159,000, up 9.7 percent over the year-ago figure. The median is the midpoint; half the homes sold for more,half for less.
According to the National Association of Realtors®(NAR),the national median sales price for existing single-family homes in April 2015was $221,200, up 10 percent from the previous year the national median existing condo price was $206,100.In California, the statewide median sales price for single-family existing homes in April was $481,880; in Massachusetts,it was $326,500; in Maryland, it was $253,959; and in New York, it was$221,000.
Looking at Florida's townhouse-condo market, statewide closed sales remained essentially flat last month with a total of 10,549, down 0.1percent compared to May 2014. The closed sales data reflected fewer short sale sin May: Short sales for townhouse-condo properties declined 45.1 percent while short sales for single-family homes dropped 37.7 percent. Closed sales typically occur 30 to 90 days after sales contracts are written.
"Florida's real estate market remains robust with strong sales continuing through the bulk of the spring," said Florida Realtor'
s Chief Economist Dr. John Tuccillo. "The biggest current concern is the decline in inventory. In the past, inventory declines were concentrated in the under $150,000 segment of the market. Now we are seeing declines in all segments priced below $250,000. If builders cannot bring new product to market in these price ranges, there is a real possibility of more rapidly rising prices."
Inventory continues to tighten, with a 4.7-months' supply in May for single-family homes and at a 5.8-months' supply for townhouse-condo properties, according to Florida Realtors. Most analysts consider a 6-monthsupply of inventory as the benchmark for a balanced market between buyers and sellers.
According to Freddie Mac, the interest rate for a 30-yearfixed-rate mortgage averaged 3.84 percent in May 2015, down from the 4.19percent average recorded during the same month a year earlier.
To see the full statewide housing activity reports, go to Florida Realtors' website under "Research." Association members (login required) also have access to local data specific to their market.
As I have discussed in a previous blog, pending sales are up in May to a nine-year high which certainly contributes to the issues brought up in this blog. I would love the opportunity to discuss all of these factors with you and how they play into your Naples purchase, so give me a call at239-273-4006 or email me at Fay@Move2NaplesNow.com. Also, please visit my website at fay.movetonaplesnow.com where you can learn about my Special Fly and Buy Travel Incentive Program. Fay Mlinarich, PA., Premiere Plus Realty.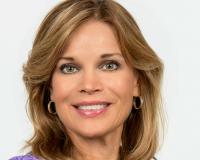 Author:
Fay Bamond
Phone:
239-273-4006
Dated:
June 30th 2015
Views:
789
About Fay: Fay Bamond, PA, Broker Associate, provides buyers and sellers in-depth local knowledge, technologica...