Jun 30 2015 7536 1New Policy Reverse Mortgage Spouses Keep The House In Naples
Many prospective Naples homebuyers look to Naples as possibly their last Real Estate purchase and new legislation has insured that desire can be fulfilled, even in the event of catastrophe.
Consumer advocates on Monday praised a new federal policy that adjusts the reverse mortgage program to allow surviving spouses to remain in their homes after the borrower's death.
Under the former policy, thousands of elderly spouses potentially faced eviction in loans originated before Aug. 4, 2014. On Friday, the U.S. Department of Housing and Urban Development (HUD) announced a change that would make it possible for seniors to stay so long as they paid taxes and insurances and maintained the property. The Federal Housing Administration (FHA), which backs almost all reverse mortgages, is overseen by HUD.
"HUD's new policy is welcome news for surviving non-borrower spouses, many of whom would otherwise be facing foreclosure," said a joint statement from a group of six organizations and reverse mortgage abuse advocate Sandy Jolley. "This news will be a huge relief for homeowners who are facing sale dates."
Pressed by a federal lawsuit from the aging-advocacy group AARP and law firm Mehri & Skalet, HUD in January proposed a way for surviving spouses to keep their houses tied to reverse mortgages.
Under the first policy, however, the hurdles were high. The surviving borrower had to be the same age as, or older than, the deceased borrower when the loan was originated, or the spouse had to pay off the loan amount. Consumer advocates said practically nobody could qualify under those terms.
In March, consumer-advocacy groups asked HUD for revisions.
The revised policy carries no condition about the surviving spouse's age at the time of origination, or the requirement to pay the loan off within a tight window or face foreclosure. The loan's lender or servicer still has to agree to assign the loan to HUD, but consumer advocates say that is a lesser problem than the age and payoff requirements. FHA's reverse mortgage program had already been adjusted for loans originated after the Aug. 4, 2014, date.
The new policy went into effect Friday. Consumer advocates urged servicers to assign the loans where spouses risk foreclosure.
"Because of this new policy, seniors will no longer face foreclosure soon after they lose their spouses, adding misery to heartache," said Craig Briskin, a partner with Mehri & Skalet, which represented three plaintiffs in lawsuits against HUD.
"We stand ready to work with HUD and reverse mortgage lenders to ensure that all surviving spouses can stay in their homes, just as federal law requires," Briskin said.
Let's sit down and talk about how this new policy will benefit your family as you decide on the Naples purchase of your dreams. Give me a call at 239-273-4006 or email me at fay@movetonaplesnow.com. You can also learn about my Special Fly and Buy Travel Incentive Program by visiting my website at fay.movetonaplesnow.com. Fay Mlinarich, PA., Premiere Plus Realty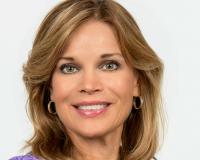 Author:
Fay Bamond
Phone:
239-273-4006
Dated:
June 30th 2015
Views:
404
About Fay: Fay Bamond, PA, Broker Associate, provides buyers and sellers in-depth local knowledge, technologica...