Jun 30 2015 7536 1Pending Home Sales Hit NineYear High In May Momentum For Naples Buyers
Pending home sales continued to rise in May
,and they're now at their highest level in over nine years, according to the National Association of Realtors® (NAR). Northeast and West gains were offset by small decreases in the Midwest and South.
The Pending Home Sales Index (PHSI), aforward-looking indicator based on contract signings last month, climbed 0.9 percent to 112.6 in May from a slight downward revision of 111.6 in April.Year-to-year, it's now 10.4 percent above May 2014 (101.9). It has increased year-over-year for nine consecutive months and at its highest level since April 2006.
NAR Chief Economist Lawrence Yun says contractactivity rose in May for the fifth straight month, increasing the likelihoodthat home sales are off to their best year since the downturn.
"The steady pace of solid job creationseen now for over a year has given the housing market a boost this spring," says Yun. "It's very encouraging to now see a broad-based recovery with all four major regions showing solid gains from a year ago."
Yun has one warning: This year's strongersales amidst similar housing supply levels from a year ago have caused homeprices to rise to an unhealthy and unsustainable pace.
"Housing affordability remains a pressingissue with home-price growth increasing around four times the pace of wages," adds Yun. "Without meaningful gains in new and existingsupply, there's no question the goalpost will move further away for manyrenters wanting to become homeowners."
The PHSI in the Northeast increased 6.3percent to 93.9 in May, and it's now 10.6 percent above a year ago. In theMidwest, the index declined 0.6 percent to 111.4, but it's still 7.8 percentabove May 2014.
Pending home sales in the South decreased 0.8percent to 127.8 in May but it's still 10.6 percent above last May. The indexin the West rose 2.2 percent in May to 104.5 – 13.0 percent above a year ago.
I would love to have the opportunity to talk with you about how these factors may influence your Naples purchase. Call me at 239-273-4006 or email me at Fay@movetonaplesnow.com. You can also visit my website where you can learn about my Special Fly and Buy Travel Incentive Program at fay.movetonaplesnow.com. FayMlinarich, PA., Premiere Plus Realty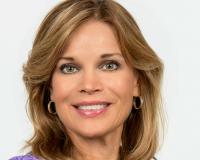 Author:
Fay Bamond
Phone:
239-273-4006
Dated:
June 30th 2015
Views:
1,438
About Fay: Fay Bamond, PA, Broker Associate, provides buyers and sellers in-depth local knowledge, technologica...