Looking For A Second Home In NaplesFind A Knowledgeable Local Realtor
The criteria used by prospective buyers who are looking for a Primary residence, are uniquely different from those that are looking for a Vacation/Secondary residence and it is important to enlist the services of a Realtor who is keenly aware of the differences.
Julie Toon Timms of Hilton Head Island Real Estate Brokers in South Carolina emphasizes the need for patience.
"With a vacation or investment property, it's not a matter of needing a roof over one's head, and I find many buyers taking a long time, sometimes years, before making the final decision," she says. Timms says building a genuine relationship is crucial. Since many vacation-property owners rent out their homes, agents should provide them with data on cash flows and rates of return, among other information.
Additionally, agents should have first-hand experience living in the area, a deep-seated love for the community, and the ability to truly listen to the wishes of their clients in order to succeed in the vacation home niche.
Relationship Building is a cornerstone to my business and an area I take great pride in. I have been in the business for a number of years, have been a full-time resident of the Naples area and have seen the steady growth in the area and am an involved, contributing member of the community and would love to help you in your search. Call me at 239-273-4006, email me at Fay@Move2NaplesNow.com or visit my website where you learn about my Fly and Buy Travel Incentive Program at fay.movetonaplesnow.com. Fay Mlinarich, PA., Premiere Plus Realty.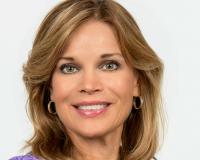 Author:
Fay Bamond
Phone:
239-273-4006
Dated:
March 25th 2015
Views:
351
About Fay: Fay Bamond, PA, Broker Associate, provides buyers and sellers in-depth local knowledge, technologica...