May 28 2015 7536 1High Rents Low Rates Make Buying In Naples Very Appealing
Sixty-two percent of potential homebuyers say that now is a better time to purchase a home than it was a year ago, according to Chase's new national survey, "Insights From the Mind of the Homebuyer." Rising rental costs and historically low interest rates are the top reasons Americans say it's a good time to get off the fence.
Thirty-two percent of more than 1,000 consumers surveyed say they want to buy soon in order to take advantage of low rates; 35 percent say that the 30-year fixed-rate mortgage rising above 4 percent would delay their decision to buy.
Twenty percent of consumers say that the rising cost of rent is making homeownership look like a better value and the top reason why they want to buy. Also, 20 percent say a desire to upgrade their current home was a top motivation for buying.
Three in 10 potential homebuyers say they plan to purchase a home in the next 18 months.
"Potential homebuyers are optimistic that it's a good time to buy, but they anticipate challenges," according to the survey.Besides interest rates, potential buyers say they're concerned about finding a home they want within their budget, and beating out the competition in order to get it.
Nearly 70 percent say they're worried they may have already missed the best time to buy because of rising home prices. Three out of four buyers say they're concerned their offer will be outbid by others,and three in five say they think they'll need to buy a smaller home or consider other neighborhoods outside of their top choices because of rising prices, the survey finds.
"Buyers are clearly concerned about housing inventory and rising prices, especially during the competitive spring buying season," says Cecelia Barbieri, Senior Vice President of Marketing for Chase Mortgage Banking. "But the research shows that interested buyers are optimistic and ready to act on their goals. In fact, 73 percent said they'd give up things like eating out and taking vacations in order to buy their dream home."
To discuss your options in the Naples area, call me at 239-273-4006, email me at Fay@Move2NaplesNow.comor visit my website where you can also learn about my Special Fly and Buy Travel Incentive Program at fay.movetonaplesnow.com. Fay
Mlinarich, PA., Premiere Plus Realty.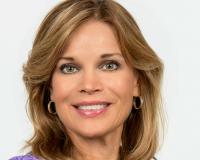 Author:
Fay Bamond
Phone:
239-273-4006
Dated:
May 28th 2015
Views:
317
About Fay: Fay Bamond, PA, Broker Associate, provides buyers and sellers in-depth local knowledge, technologica...