May 31 2015 7536 1Private Mortgage Insurance Is Tricky And Necessary
Shared thoughts from an Experienced Certified Mortgage Planner regarding Private Mortgage Insurance(PMI)
............while PMI is a neccesary evil in some cases, there are firms out there that will make the process seamless and painless.
Private mortgage insurance (PMI) is required on conventional (non-government) loans with loan amounts greater than 80% of the home value. PMI protects lenders from potential losses due to non-payment of the loan. PMI is not the same as homeowners insurance, which protects you from losses due to such things as fire, wind, and vandalism.

Select Mortgage Lenders offer lower than standard Lender Paid Mortgage Insurance (LPMI) rates for Conventional Conforming and High Balance Fixed and ARM transactions. With LPMI, the cost of MI coverage is built into the mortgage rate, resulting in a slightly higher interest rate for the borrower. Because the lender-paid costs are captured in the loan interest rate, they are not counted in the Qualified Mortgage points and fees cap.
What are the benefits of LPMI?
I'll help you wade through the process of PMI and if you desire can put you in touch with Dean Mlinarich, my husband and Certified Mortgage Planner with twenty-five years of residential lending experience. Dean will insure that you receive the first-class service you deserve for your Naples purchase. He can be contacted at LenderDean@gmail.com. To reach me, call 239-273-4006 or visit my website at Fay@MoveToNaplesNow.com. You can also learn about my Special Fly and Buy Travel Incentive Program by visiting my website at fay.movetonaplesnow.com. Fay Mlinarich, PA., Premiere Plus Realty.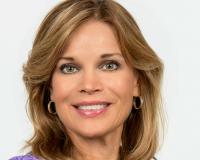 Author:
Fay Bamond
Phone:
239-273-4006
Dated:
June 1st 2015
Views:
285
About Fay: Fay Bamond, PA, Broker Associate, provides buyers and sellers in-depth local knowledge, technologica...