Mortgages Getting EasierNaples Real Estate Closer Than Ever
Many prospective Home Buyers who have been frustrated over the last number of years by "overly-strict" mortgage lending requirements, can now breath a little bit easier as a result of recent lending requirement changes, according to the inaugural Zillow Mortgage Access Index (ZMAI).
Recently, lenders have started to return to a meticulous-but-flexible approach to loan approvals. Housing and economic trends indicate this trend to continue into the second quarter.
Spring is traditionally busier than winter for home sales and the Fed just announced that it will not increase interest rates until inflation goes up near 2 percent. Right now inflation is well below that level, so it is anticipated that interest rates will remain low in the near-term.
It is extremely important that you determine what kind of loan you need, i.e., are you looking to re-finance or are you possibly a first-time home
buyer? Additionally, you should understand what kind of borrower you are. Meaning, are you a salaried employee who has been saving for sometime, or are you self-employed and got hit hard during the recession and saw your first good year in awhile in 2014?
It is then very important to select the proper type of lender based on the type of loan you need and your profile. I specialize in assisting my clients in all areas concerning their next home purchase and have developed a number of local resources that we can draw upon whenever necessary. I would love to speak with you about your circumstances and work on a plan for you to achieve your goal, so give me a call at 239-273-4006 or email me at Fay@MoveToNaplesNow.com. You can also visit my website and learn about my Special Fly and Buy Travel Incentive Program. Fay Mlinarich, Premiere Plus Realty.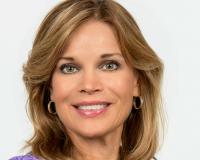 Author:
Fay Bamond
Phone:
239-273-4006
Dated:
March 30th 2015
Views:
311
About Fay: Fay Bamond, PA, Broker Associate, provides buyers and sellers in-depth local knowledge, technologica...