Nov 18 2015 7536 1Hiring A Real Estate Agent Is A Good Business Decision For Achieving Your Goal
Now that we live in the Digital Era, there are lots of websites containing volumes of information relating to the Real Estate industry. So much information, that many buyers and sellers seriously contemplate "going it alone" when it comes to buying and/or selling a home.
With the flood of information available, substantial time needs to be taken in order to determine a couple of key factors………….how current is the information that you are reviewing………and how accurate is that information.
The National Association of Realtors®' (NAR) 2015 Profile of Home Buyers and Sellers indicates that 89 percent of sellers used real estate agents this year – an increase from 88 percent in 2014.
Meanwhile, 87 percent of buyers used real estate agents, one-percentage point lower than last year.
NAR and real estate professionals attribute the increased demand for agents in the digital era to a variety of factors, including:
Supply shortfalls. A lack of inventory makes home buying competitive, which prompts buyers to turn to agents for the inside scoop on homes coming to market and, when they do, to quickly write offers.
Data overload. Consumers also need agents to weed through vast amounts of data, when the info available online is often old or inaccurate.
Complex steps. The buying-selling process is now more complex, with longer contracts. More and more consumers start to realize that agents are better equipped to handle them.
Earlier connections. Real estate websites and online ads have contributed to the increase in demand for property professionals by helping consumers connect with agents earlier in the process.
"The portals are good at one thing – using that data to keep consumers searching," says Houston agent Sarah Schnell Jones. "When people are ready to move from searching to actually finding a home, they need an agent to provide insight – insight into the market, neighborhoods and the overall process."
I am more than willing and able to make the buying or selling of your Naples property a seamless experience and provide you with the most current and accurate data available. Call me at 239-273-4006 or email me at fay@movetonaplesnow.com. You can also visit my website and learn about my VIP Buyers Program by going to www.movetonaplesnow.com. Fay Mlinarich, PA., Premiere Plus Realty.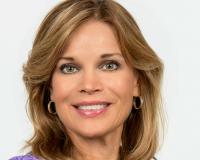 Author:
Fay Bamond
Phone:
239-273-4006
Dated:
November 18th 2015
Views:
325
About Fay: Fay Bamond, PA, Broker Associate, provides buyers and sellers in-depth local knowledge, technologica...