PMI Private Mortgage Insurance Will Not Only Insure You But Will Let You Pay Less
Many first-time home buyers are faced with the dilemma of accumulating enough money for the down payment, which in most Cases is 20% of the purchase price. PMI can help those buyers achieve their dream of buying with substantially less down. While PMI may not be familiar to potential buyers, I thought I'd share some thoughts contained in an article by Robert Dawson, published in the The News & Advance in Lynchburg, Virginia………..
"For many Americans, the biggest hurdle in buying a home is the 20 percent down payment they think is required for mortgage approval. According to a recent survey by the National Association of Realtors®, 34 percent of respondents believe they need more than 20 percent. Meanwhile, low down payment mortgages account for a significant amount of home buying annually.
Families with down payments as low as 3 or 5 percent have been able to purchase a home thanks to private mortgage insurance (PMI) for 60 years. Since 1957, PMI has helped 25 million families become homeowners. In the past year alone, PMI helped more than 795,000 homeowners purchase or refinance a mortgage. Nearly half were first-time homebuyers and more than 40 percent had incomes below $75,000.
How PMI works
Mortgage insurance is simple. In addition to the other parts of mortgage underwriting process, such as verifying employment and determining the borrower's ability to afford the monthly payment, lenders traditionally required 20 percent down to ensure the borrower had some of their own money committed before the bank would provide a loan. This is where MI enters, bridging the down payment divide to qualify borrowers for mortgage financing.
Benefits of PMI
It helps buy a home sooner. For the average person, it could take years to save the typical down payment. Private mortgage insurers help borrowers qualify with as little as 3 percent down.
It's temporary, leading to lower monthly payments. PMI can be cancelled once you build 20 percent equity, either through payments or home price appreciation typically in the first five to seven years. This is not the case for FHA loans, the federal government's form of PMI, the majority of which require PMI for the life of the loan.
It provides several flexible payment options. A lender can offer several options for PMI payment, with the most common paid monthly along with the mortgage.
It's tax-deductible. Subject to income limits, PMI premiums are tax deductible similar to interest paid on a mortgage. In 2014, 4 million taxpayers benefited from this deduction with the average being $1,402.
PMI is a stable, cost effective way to obtain low down payment mortgages, and offers distinct benefits to borrowers. It's been a cornerstone of the U.S. housing market for decades, providing millions the opportunity to own homes despite financial barriers."
I have extensive experience in PMI and will be happy to share my expertise, so give me a call and we can discuss PMI and any other financing option(s) available to you. My number is 239-273-4006. You can also email me at fay@move2naplesnow.com. My website also contains useful information, including my VIP Buyer Program and can be accessed at movetonaplesnow.com. Fay Mlinarich, PA., Premiere Plus Realty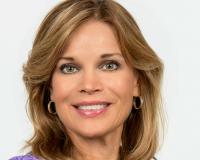 Author:
Fay Bamond
Phone:
239-273-4006
Dated:
February 6th 2017
Views:
106
About Fay: Fay Bamond, PA, Broker Associate, provides buyers and sellers in-depth local knowledge, technologica...