Potential Federal Reserve Rate Hike Could Impact Home Purchases
We've talked in previous blogs about the shortage of available homes for sale, as well as the increase in asking prices and their impact on the ability of potential buyers to purchase their desired homes. Now we face a potential Interest Rate hike by the Federal Reserve, which will also potentially limit new home buys.
Paul Davidson recently explained the potential Fed actions in an article for USA Today……"Many Federal Reserve officials said the central bank may raise interest rates "fairly soon" and "potentially at an upcoming meeting" to head off a pickup in inflation, leaving the door firmly open to a March rate hike, according to minutes of the Fed's Jan. 31-Feb. 1 meeting.
Fed policymakers said such a step could be necessary if the advances of the labor market and inflation were "in line with or stronger than their current expectations."
The Fed also has started to discuss shrinking its $4.5 trillion balance sheet, a move that would mark a milestone in the 71/2-year-old economic recovery and could push up long-term interest rates.
Fed officials seem to be increasingly concerned they may need to get ahead of accelerating inflation by nudging short-term rates higher sooner rather than later.
"A few participants noted that continuing to remove policy accommodation in a timely manner, potentially at an upcoming meeting, would allow the committee greater flexibility in responding to subsequent changes in economic conditions," the minutes said.
Among the chief reasons Fed officials foresee the possibility of faster growth and inflation is President Trump's proposed infrastructure spending and tax cuts. Policymakers "continued to view the possibility of more expansionary fiscal policy as having increased the upside risks to their forecasts," the minutes said. But some officials also perceived risks of slower growth from some of Trump's proposals, presumably restrictions on trade.
Several policymakers also said the risk of "undershooting" the Fed's long-run unemployment target was "high, particularly if economic growth was faster than currently expected."
In that case, the Fed might have to raise rates more rapidly than anticipated to curtail inflation, bolstering the argument for lifting rates next month."
To further understand how this may impact your upcoming purchase in the Naples area, reach out to me at 239-273-4006 or email me at Fay@move2naplesnow.com. We can also coordinate with our Preferred Lender to look at all available options at your disposal. Access my website at movetonaplesnow.com and read other articles covering other topics of interest to you, and read about my VIP Buyer Program. Fay Mlinarich, PA., Premiere Plus Realty.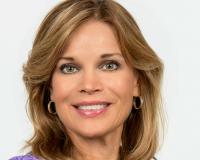 Author:
Fay Bamond
Phone:
239-273-4006
Dated:
March 9th 2017
Views:
87
About Fay: Fay Bamond, PA, Broker Associate, provides buyers and sellers in-depth local knowledge, technologica...