Tax Breaks For Homeowners Can Be Substantial
As the end of February nears, we all tend to breathe a sigh of relief as we believe winters-end is close, blooms are preparing to show and the Canadian geese will begin migrating back north. But alas, there is one more storm to weather…………………..the Tax Filing Deadline.
While the new administration is promising to rewrite the Tax Code and reduce the number of tax brackets, it now appears that the legislation may not come until the 4th quarter of 2017 and perhaps later. So we are left with our existing Tax Code as we approach the April 17, 2017 deadline.
We're all probably familiar with the deduction for mortgage interest but a recent article written by Jeff Reeves, Executive Editor of InvestorPlace.com in USA Today, he explains in a more in-depth fashion, those deductions available to homeowners………………"Owning a property can unlock some of the biggest potential tax breaks most families have access to.
It's not just the home-related tax breaks you get access to, either, says Lisa Greene-Lewis, a CPA and tax expert for TurboTax. "Getting enough qualified expenses can top the standard deduction and push you over into itemizing and allow you to deduct so many other expenses you wouldn't be able to otherwise," she said.
Here are five valuable deductions that you may be able to claim:
Mortgage interest
The interest paid on a home loan is typically the largest potential deduction for middle-class Americans, Greene-Lewis said. For instance, a 30-year mortgage on a $300,000 loan at current rates will run you more than $12,000 in interest payments your first year. If you own a second home, you can also deduct the mortgage interest on that, as long as it isn't a rental property.
Points
If you recently purchased a home but paid "points" to the bank in order to get a better rate, that expense is tax deductible in the year you paid them. A point is typically 1 percent of your loan amount so, on that $300,000 home, you would get a $3,000 tax break for paying down one point. Points on refinance loans and home equity loans are also deductible but must be spread over the life of the loan instead of all in one year's return, so those are less lucrative but can still add up.
Energy credits
"If you make expenditures that improve the energy efficiency of your home, you may qualify for a tax credit," said Neil Krishnaswamy, a certified financial planner at Exencial Wealth Advisors in Frisco, Texas. "These include items like insulation, windows, doors and roofs."
A tax credit is even better than a deduction, because they are dollar-for-dollar savings instead of simply saving you whatever tax you paid. For instance, if you're in the 28 percent tax bracket, then a $1,000 deduction lowers your tax bill only $280, while a credit lowers your tax bill by $1,000 regardless of your effective tax rate. There are limits on energy credits depending on what you purchased, but the dollar-for-dollar savings make them very valuable.
Property taxes
State taxes levied on your primary residence are deductible, too, and can add up in a hurry depending on where you live. For instance, the Tax Foundation found, in 2015, that New Jersey residents typically pay almost 2.4 percent in property taxes – almost twice the national average, and about $7,000 on a $300,000 home. Deducting this big local tax bill can save you a lot on your federal return.
Casualty losses
If you suffered property damage and weren't reimbursed by an insurance company for repairs, you may be eligible for a big deduction. Your casualty loss deduction must exceed 10 percent of your adjusted gross income, so don't bother writing off small-time repairs. But if you incur significant expenses repairing your home after an unfortunate event, document everything and tap into this tax break to ease some of the pain."
Call me at 239-273-4006 and we can discuss these topics and any other topics related to Naples Real Estate. If you'd like, you can also write me at Fay @move2naplesnow.com. Also take the time to visit my website at movetonaplesnow.com and learn about my VIP Buyer Program and read other blogs. Fay Mlinarich, PA., Premiere Plus Realty.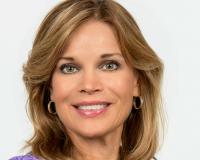 Author:
Fay Bamond
Phone:
239-273-4006
Dated:
February 24th 2017
Views:
133
About Fay: Fay Bamond, PA, Broker Associate, provides buyers and sellers in-depth local knowledge, technologica...