There Is No Such Thing As Too Much Information When It Comes To Your Tax Returns
I wrote a blog a couple of weeks ago outlining some important tax breaks that homeowners might be entitled to but recently came across an article written by Margaret Heidenry for Realtor.com that takes a deeper dive into additional tax breaks that I thought would be helpful and insightful……….."The joys of homeownership are many: Your own house is a place to make sweet memories, build a financial nest egg, and whittle down your tax bill. Wait,what? Yep, it's true: Your home can save you a bundle on April 15.
We've rounded up every last way to take advantage of thetax benefitsof owning a home. Read on for the fullrundownjust to make sureyou aren't missing any, then pat yourself on the back for all the moolahyou'll save!
Tax write-off No. 1: Your mortgage interest
This is thebiggie tax benefit of owning a home: the ability to deduct themortgage interest you pay over the course of a year. Andthe more recent your mortgage, the greater your tax savings.
"The way mortgage payments are amortized, the first payments are almost all interest—so that's why themortgage interest deduction is worth the most in the first few years of the loan," saysWendy Connick, owner of Connick Financial Solutions. (Seehow your loan amortizes and how much you're paying in interest with thismortgage calculator.)
Here's how this deduction looksfor amarried couplein the28% tax bracket (that means a joint annual income between$151,201 and $230,450) who bought a home with a $300,000, 30-year mortgage at a 4% interest rate. They will pay $11,904 in mortgage interesttheir first year. Once you add inthe other itemized federal deductions below, these homeownerscan expecttosave at least $3,333in taxes duringtheir initial yearof ownership.
Tax write-off No. 2: Your propertytaxes
Generally, yourproperty taxesare deductible on your tax return, saysBrian Ashcraft, director of compliance atLiberty Tax Service. And that could be a hefty savings. According to the U.S. Census Bureau, the average household property tax is $2,127. If you have a mortgage, your taxes are built into your monthly payment.
You can also pay property taxes earlyand write off the entire expense if you're staring down a large tax bill for any given year. Just note that you must claim the deduction in the year you wrote the check. For example, if you paid your2017 property tax in2016, claim that tax benefit on your 2016 return. Here's more info onhow to calculate property taxes.
Tax write-off No. 3: Privatemortgage insurance
If you put less than 20% down on your home, odds are you're payingprivate mortgage insurance, or PMI, which costs from 0.3% to 1.15% of your home loan. But Uncle Sam's willing to give you a tax break here by allowing you to deduct this amount from your income, too.
How much you'll save: If you make $100,000and put down 5%on a $200,000 house, you'll payabout $1,500 in annual PMI premiumsand thus cut taxable income by $1,500.
Note: The deduction is due to expire this year, says Connick. "Unless Congress renews it, the deduction will not be available for the 2017 tax year."
Tax write-off No. 4: Energy-efficiency upgrades
Don't miss out on tax credits for any "green" updates you've done to your home in the past year, saysMichael Banks, founder of FortunateInvestor.com. The Renewable Energy Efficiency Property Credit allows you to claim a credit for up to 30% of the cost of equipment you purchased that uses renewable energy sources (e.g., solar panels and wind turbines).
Other home upgrades like new HVAC systems, energy-efficient windows, and storm doors can also earn a tax credit of up to $500. For example, if you installed central air conditioning, you can claim a $300 credit. Thiscredit for residential energy-efficiency improvementsexpired at the end of 2016, so hopefully you made these improvements last year. If not, there's still time for solar panels, since this credit runs through 2019.
Tax write-off No. 5:A home office
If you work from home, your office space and expenses can be deducted from your income, too. According toVincenzo Villamena, managing partner of Online Taxman, you can take a$5-per-square-foot deduction for up to 300 square feet of office space, which amounts to a maximum deduction of $1,500. Understand, however, that there are strict rules on what constitutes a dedicated, fully deductible home office space. Your accountant can lead you through it.
Tax write-off No. 6: Home improvementsto age in place
Many older homeowners plan to stay put andage in place—and if that entails renovations such as wheelchair ramps or grab bars in slippery bathrooms, the cost of these improvements for you, a spouse, or dependentresults ina nice tax break, saysJayson Mullin, owner ofTop Tax Defenders.
"You can deduct the amount by which the cost of the improvements exceeds the increase in your home's value," says Mullin. To break that down, let's say the cost of installing a ramp totals $10,000 and increases your home's value by $7,000. Then the allowable deduction would equal$3,000.
Just remember, these "aging in place" deductions must cost more than 10% of your adjusted gross income. So if your AGI is $60,000, there's no deduction for the first $6,000 of medical home improvement expenses. But if you're 65 and older, the expense must exceed only 7.5% of your AGI.
Tax write-off No. 7:Interest on ahome equity line of credit
If you've tapped into your home equity by takingoutahome equity line of credit, or HELOC, the interest you pay on the loan is also deductible provided you use this money to pay forhome improvements or repairs.
How much you'll savedepends on the amount borrowed, but let's crunch some sample numbers: If you take out a four-year $20,000 HELOC at 4%, you'll have an $800 deductible that will save you about $205 in the first year of your loan. Use thiscalculatorto see how much you'll save."
Hopefully you find this information helpful, however, if you have any questions at all, please call me at 239-273-4006 or email me at Fay@move2naplesnow.com. Please take the time to visit my website at movetonaplesnow.com where you can read additional blog, view available Naples properties and learn about my VIP Buyer Program. Fay Mlinarich, PA., Premiere Plus Realty.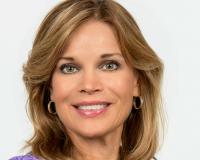 Author:
Fay Bamond
Phone:
239-273-4006
Dated:
March 8th 2017
Views:
134
About Fay: Fay Bamond, PA, Broker Associate, provides buyers and sellers in-depth local knowledge, technologica...