Trusted Naples Real Estate Advisor
While I am certainly in the Real Estate business to earn a living, there is a much deeper spirit that drives me each and every day……..and that is to Help and to be a Value-Added resource. In addition to my being a Professional Realtor, I want to earn your trust as a "Valued" resource that you can count on regardless of the prospects of you Buying or Selling a home in Naples. Would I like to create a situation whereby you allow me to list your home and sell it for you or help you find the house of your dreams in Naples? Absolutely……but those instances are a one-dimensional, transactional-type of relationship. What I am trying to achieve in addition is acquiring customers for life rather than just the moment. That is why I attempt to provide useful information in my blogs, on my Website, Facebook page and any other communication vehicles I utilize. Much the same as a "utility" player on a baseball team who can play many positions on the baseball field, thereby increasing his value to the team, I would like those I come in contact with to believe that I will assist them in anyway I can, regardless of the reason. Please let me know what you think of the content of my blogs/postings, etc., in order for me to continually calibrate my success in this endeavor. Call or email me at 239-273-4006 or Fay@Move2NaplesNow.com.....or visit my website at www.fay.movetonaplesnow.com. Fay Mlinarich, PA. Premium Plus Realty.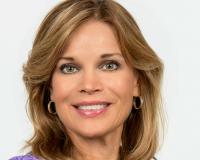 Author:
Fay Bamond
Phone:
239-273-4006
Dated:
October 22nd 2014
Views:
191
About Fay: Fay Bamond, PA, Broker Associate, provides buyers and sellers in-depth local knowledge, technologica...