Whether The Lessee Or Lessor In Naples Even If Family Is Involved Write It Down
A wide variety of my clients either purchase a home in Naples to use as full or part-time rental property or eagerly look forward to their annual Naples vacation and look to me to find them a "retreat" for a month or longer. My experience has taught me that many issues can occur on either side of the rental equation, even when a family member is the lessee or lessor. I came across the words below, written by Gary M. Singer, a Florida Attorney who is board-certified in Real Estate Law and thought I would pass them along in the hope they may be of help.
I would be happy to discuss the ins and outs of rental property with you, so give me a call at 239-273-4006 or email me at Fay@Move2NaplesNow.com. You can also visit my website at fay.movetonaplesnow.com where you can also learn about my Special "Fly and Buy" Travel Incentive Program. Fay Mlinarich, PA., Premiere Plus Realty.
Question: I am about to rent a condo from my cousin. When I brought up the idea of signing a lease agreement, she got upset, as if I didn't trust her. I do trust her, but I would feel better with a written contract. Legally, do we need to put something in writing? – Liza
Answer: No, unless the lease is for more than a year at a time. Absent a few notable exceptions, a written contract is not required for most agreements under the law.
You can even enforce a verbal contract in court if necessary. But you are right to insist on a written contract, especially when dealing with a relative or close friend.
A written agreement rarely is necessary when everything is good and everyone is happy, but it becomes important if a dispute arises. At that time, both parties
will have a different memory of what the agreement was.
The process of sitting down and preparing a written lease will help you and your cousin think about the various terms that must be agreed to, such as who fixes broken appliances and who's responsible for paying the exterminator.
I often hear from tenants who had great relationships with their landlords – but then the landlord's kid took over. That's when the tenant regrets not getting those favorable lease terms in writing.
I remind my clients of the old adage: "If someone can say it, they can sign it." Properly documenting transactions between family and friends helps save the relationship by making sure everyone has the same expectations.
And if a dispute occurs, it's simpler and less expensive to litigate a written agreement than a verbal one.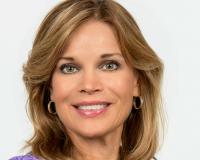 Author:
Fay Bamond
Phone:
239-273-4006
Dated:
April 21st 2015
Views:
990
About Fay: Fay Bamond, PA, Broker Associate, provides buyers and sellers in-depth local knowledge, technologica...