You May Not Golf But Might Want To Buy On A Golf Course In Naples
It's true that not everyone is interested in golf but as a recent article published by the Florida Realtors Association details, properties adjacent to golf courses tend to realize higher sale prices. That might be something to take into consideration when looking for your Naples Home…………here are the thoughts put forward by Florida Realtors.
"While golf courses around the country face an uncertain economic future, homes adjacent to them continue to command higher prices from prospective buyers, according to a new study of real estate transactions in South Florida by faculty at Florida Atlantic University.
The study looked at more than 10,000 transactions from properties in Palm Beach, Broward and Miami-Dade counties that sold and closed in 2015, and FAU researchers concluded that having a property adjacent to a golf course adds between 8 percent and 12 percent to property value on average.
"Preliminary results from statistical pricing models suggest that properties receive a pricing boost," says Ken Johnson, Ph.D., a real estate economist and an associate dean of graduate programs and professor in FAU's College of Business. "Thus, there is strong evidence to concluded that golf courses remain a positive draw to potential property owners."
With more than 800 golf courses closing in the United States in the last decade, however, residents, developers and municipal officials around the country are facing decisions on whether to convert underperforming golf properties to housing developments or keep them as golfing communities.
"The strong statistical evidence supporting a pricing boost for being adjacent to a golf course should help property owners, developers and city officials make quicker and more financially fair decisions," says Ksenija Bogosavljevic, a graduate student who's working with Johnson on the study as part of ongoing research on the viability of golf course communities.
In South Florida, Johnson acknowledged that there are many golf courses trying to decide whether or not to continue in the face of failing financial performance. Many golf properties are declining into a state of repair that could negatively impact adjacent property values.
On the other hand, the remaining demand for golf and being adjacent to courses could create a market scenario whereby being adjacent to a course could actually add a premium to property value, on average, he added.
"Uncertainty over value destroys deals, and these findings reduce that uncertainty and should result in quicker resolutions one way or another," says Johnson. "In the end, no one wants a vacant course."
I would love to discuss the communities that have properties located on a golf course with you, so please give me a call at 239-273-4006 and we'll cover all of the information you need to know. You can also email me at fay@move2naplesnow.com, as well as visit my website on www.move2naplesnow.com and also learn about my VIP Buyer Program. Fay Mlinarich, PA., Premiere Plus Realty.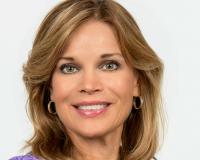 Author:
Fay Bamond
Phone:
239-273-4006
Dated:
February 3rd 2017
Views:
195
About Fay: Fay Bamond, PA, Broker Associate, provides buyers and sellers in-depth local knowledge, technologica...